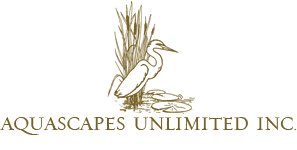 Native herbaceous wetland and ornamental aquatic perennials
Aquascapes Unlimited provides native wetland plant material for restoration, conservation, green infrastructure and storm water projects to landscape contractors and non-profit organizations nationwide. We grow and deliver ornamental aquatics to local garden centers and designers. Senior staff provides consultation, implementation and management services to local clients.
Aquascapes provides exotic aquatic cuts, including water lilies, lotus and Sarracenia, to wholesale florists and distributors.Aquascapes has developed a Sarracenia hybridization program in an effort to reduce the demand for wild collected specimens and increase conservation awareness for the habitat in which they thrive.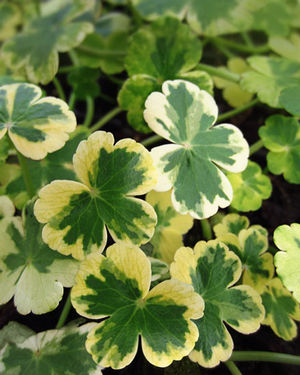 Hydrocotyle Ranunculoides 'Crystal Ball'
Variegated Buttercup Pennywort
'Crystal Ball' is the newest ornamental introduction of native origin from Aquascapes Unlimited, Inc.