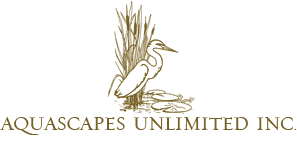 Carnivorous Companions
A collection of carnivorous companions complements a colorful container and creates a carnival of carnivores (say that 3 times fast). The plants we offer are often found in natural community associations in areas where carnivorous plants are found in the wild. Although some may be considered aggressive and competitive, we have found the group we offer to be manageable in a containerized bog. Many are quite rare in the horticultural trade. All are native.
Common Name: bog aster

Aster nemoralis - bog aster is an acid loving beauty suited for the boggy landscape.  Perched on 6" - 2' slender stems, the bog aster has narrow tapered leaves with rough edges.  Pretty aster flowers are larger than u...