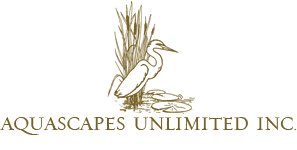 Ornamental Aquatics
Ornamental Aquatics include native and non-native hardy perennials as well as selected tropical aquatics intended for use in water gardens and water features. Many non-native and tropical aquatics are aggressive in their growth habit and are NOT recommended for use in earth bottom ponds or natural areas.
Common Name: Spearwort

Early to emerge in April & hardy in zones 5-9, Spearwort is thinly branched growing 2-3' tall in sun to part shade on quickly spreading soft rhizomes. The yellow butter-cup style flowers are half to 3 quarter inch across and persist for most o...
---
Common Name: Tri Color Dock

Hardy in zones 6-8, Tri Color Dock grows 1-2' tall in moist soils with full sun to part shade. With its bold leaves distinctively marked with deep red or purple veins, it is grown mostly as a foliage plant. It produces erect stems ...