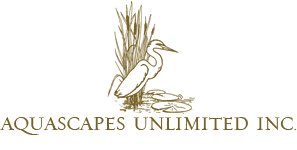 Plant Library
Welcome to the Aquascapes Unlimited online plant catalog. You can review the plants by either Botanical Name or Common Name by clicking the appropriate selection below. If you would like to view a specific category select the appropriate order in the drop down box. We're adding new plants on a regular basis, so check back frequently. To see a larger picture and to read more about a specific plant click on that image or the "More Info" link.
Please check back often as we continually update this library with more photos and plant information.
Common Name: Hardy Japanese orchid

A beautiful addition to the margins of a water garden or bog with its exotic pinkish purple (sometimes white) flower that once in bloom will last for almost a month. Blooming at just about a foot tall, from May to June and hardy in...
---
Common Name: Bug Out

Bug Out ™ is a highly marketable concept that will bring carnivorous plants like Sarracenias –Pitcher Plants- out of the "cult market" closet and into the hands of the general public. After years of personal and profes...