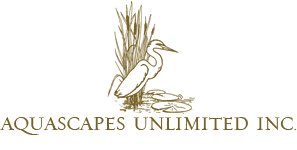 Plant Library
Welcome to the Aquascapes Unlimited online plant catalog. You can review the plants by either Botanical Name or Common Name by clicking the appropriate selection below. If you would like to view a specific category select the appropriate order in the drop down box. We're adding new plants on a regular basis, so check back frequently. To see a larger picture and to read more about a specific plant click on that image or the "More Info" link.
Please check back often as we continually update this library with more photos and plant information.
Common Name: Water willow

Decodon verticillatus, Water willow, is a perennial herb with a woody base at the bottom of its arching leafy stems. Decodon verticillatus is often found on the edges of standing water, lazy streams or marshy swamp...
---
Common Name: Venus fly trap

Dionea muscipula, Venus fly trap, conjures memories of the little man-eating plant we all had or heard of as children. This botanical oddity has been called the worlds most famous carnivorous plant, quite a title! Native to southern North...
---
Common Name: Cape sundew

Drosera capensis, Cape Sundew, is native to South Africa. It is a showy sundew producing many 3-5" long leaves sparkling with bug attracting globes of sticky dew. Drosera capensis is a prolific bloomer producing many ¼...
---
Common Name: Threadleaf sundew

Drosera filiformis, Threadleaf sundew, is one of our favorites here at the nursery, it grows erect leaves standing 5-9" tall with a reddish tinge. It's leaves are covered from top to bottom with globular glands of bug attracting dew...
---
Common Name: Spatulate leaf sundew

Drosera intermedia,  Spatulate leaf sundew, is native to Eastern North America from the Canadian Maritime down the Atlantic coast and parts of the Gulf coast. The Spatulate leaf sundew is a small plant standing 2-3" in height a...
---
Common Name: Three way sedge

Dulichium arundinaceum, Three way sedge,  is one of the easier to identify sedges.  Looking straight down on the plant, leaves growing in ranks of three are visible.  The upright stems growing...