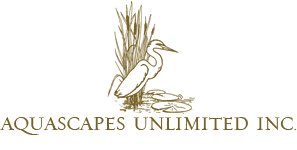 Native Wetland Plants
Native plants are always the best choice for use in landscapes, restoration projects, storm water projects, and naturalized areas. Aquascapes Unlimited's seed sown local ecotype species add natural wildlife benefits, promote biodiversity, and oftentimes require less maintenance in terms of fertilizers and pesticides. Plug trays can be shipped via UPS.
A Wetland Planting Guide is available in the "About us" portion of the website.
No Matches
We're sorry, but there are currently no plants in our system with Botanical Name beginning with B .
You may want to try again and reduce the number of characterisitcs you selected.